Posted on 16th Nov 2012 @ 3:01 PM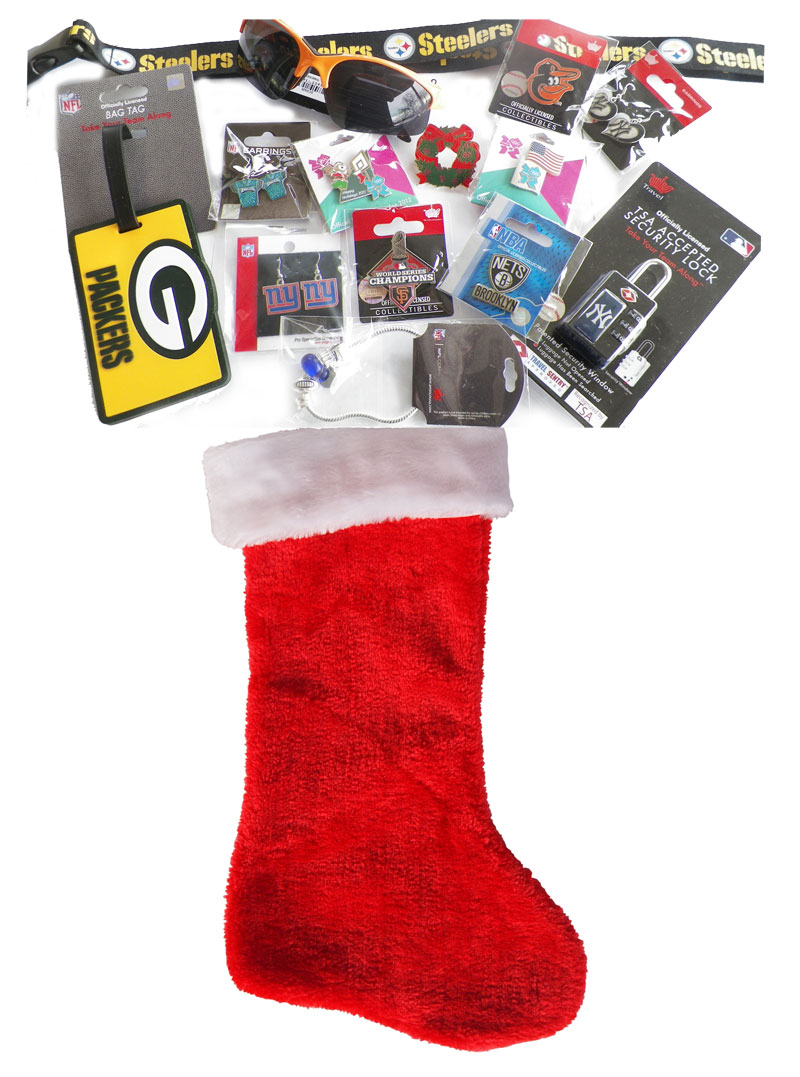 Classicpins.com is geared up and ready to stuff the Christmas Stocking of any sports lover or college fan. The best thing about it...most items are under $10. In an independent survey of sports fans and internet shoppers, Classic Pins was voted #1 Best Sports Stocking Stuffer Outlet for 2012 in the under $10 category.
Among the under $10 selection are thousands of officially licensed lapel pins, earrings, necklaces, bracelets, lanyards, luggage tags, luggage security locks, key chains and more. Above the $10 price are sunglasses , watches and framed memorabilia.
One of the great characteristics of these products is that they are inexpensive and have a high perceived value which makes them a great Christmas gift and the best stocking stuffer you can buy for under $10. There is no need to bypass the stockings this year. Shop ClassicPins.com and stuff the Christmas stocking with these great items from your favorite College or sports team...and do it for under $10!
Here are some easy links to help you on your way: