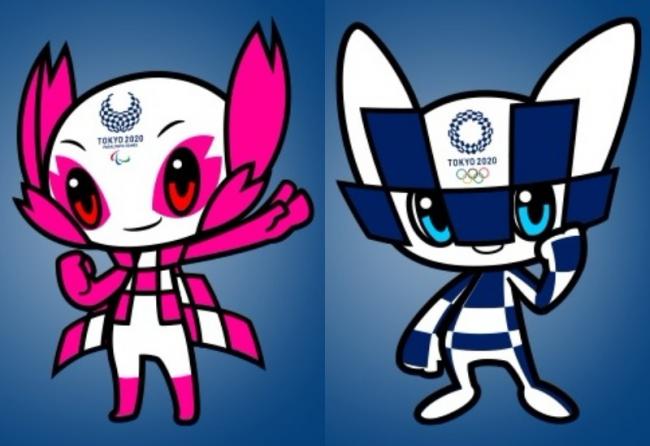 School children at 16,769 elementary schools across Japan cast their votes to determine the official mascots for the 2020 Olympic and Paralympic Games in Tokyo, and the winners were revealed.
The 2020 Tokyo Olympic mascot is called Miraitowa. The name comes from the Japanese words mirai and towa, which mean future and eternity. Miraitowa's head and body display the same indigo blue colors of Tokyo 2020 Games logo. Miraitowa is an old-fashioned character that respects tradition, but in tune with cutting-edge technology. Miraitowa believes in justice and is extremely athletic. Miraitowa lives in the digital character by nature and lives in the digital world, but can transport freely to the real world as it travels through the internet. It can also instantly teleport from one place to another.

During the naming ceremony at the Tokyo Midtown Hibiya, Miraitowa, along with Tokyo 2020 Paralympic mascot, Someity, demonstrated its special talents by teleporting from Hibiya, , to Asakusa, to old Tokyo.


The announcement of the mascot names comes after more than 75 per cent of elementary schools in Japan, as well as a number of overseas Japanese schools, took part in a selection process to vote for their favourite set of mascot designs.
Recent Posts
Due to the change in licensing over the years, we have not seen the very popular and collectible Ope …

School children at 16,769 elementary schools across Japan cast their votes to determine the official …

CLASSIC LIMITED PINS - What's In A Number?What is the utlimate lapel pin to add to your pin collecti …