Derek Jeter Retirement Coin Collection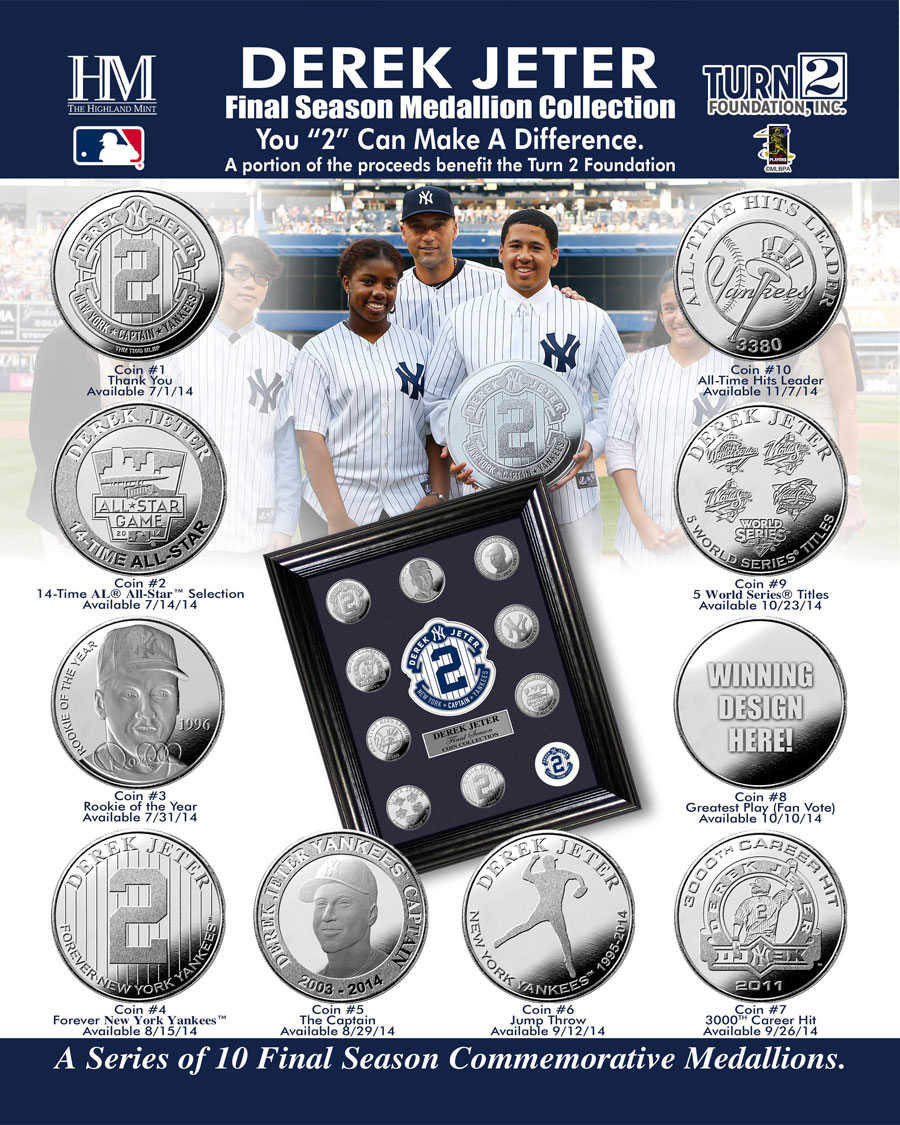 DEREK JETER RETIREMENT COIN COLLECTION - Derek Jeter, MLB, the and the New York Yankees teamed up to create a national Derek Jeter Coin Program to celebrate the final season of Jeter's 20-year MLB career. Part of the proceeds from the collection will benefit Jeter's Turn 2 Foundation, which he launched in his rookie year.
The collector's coins will continue to be release one by one during the season, ultimately totaling 10 coins. Later in the season, the fans will have the opportunity to vote on which of their favorite Jeter moments will be honored on one of the coins.
"When I started the Turn 2 Foundation, I could not have imagined it would grow into what it has today, and I am committed to seeing it continue long after my playing career. These coins are a great way to not only raise money for the Jeter's Leaders program, the Foundation's signature initiative, but also to give something back to the fans for supporting me all these years and into the future." - DEREK JETER
PRE-ORDER THE COMPLETE SET BELOW

Derek Jeter Lifetiles #2 Rope Necklace

Derek Jeter 2020 Hall Of Fame Induction Baseball Pin

Derek Jeter 2020 Hall of Fame Pin